Being a leader in today's fast-paced world is increasingly difficult. We face pressures from all directions that challenge our skills, judgment and personal well-being. But how can we be our best when we're just trying to survive?
OrgForce Consulting helps people, leaders and organizations move from "survive" to "thrive."
We provide personalized, expert leadership development training and guidance to help you rise above the noise and realize your full potential. We're happy to tailor our programs to meet your unique individual and organizational needs, locally and around the world.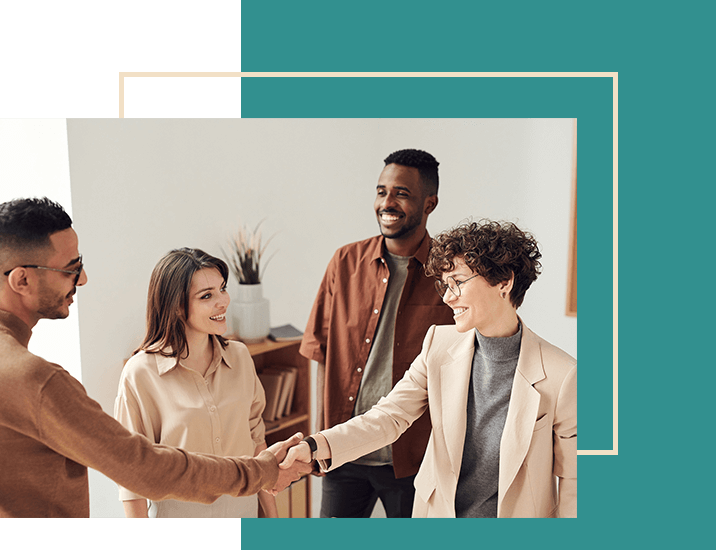 OrgForce's highly trained coaches provide the rare opportunity to focus wholly on you, in an unbiased, judgement-free environment. We'll coach you toward growth and excellence using our unique, goal-oriented techniques that are rooted in hands-on experience and neuroscience research. We'll help you achieve lasting changes that will have a significant impact on your life and career.
Our 50-minute one-on-one, in-person, phone, or video conference sessions are completely confidential. On-site and group coaching arrangements are available for corporate clients that provide coaching support to their leaders and staff.
Please contact David at (301) 633-1684 or dmiller@org-force.com to arrange a free 30-minute sample session to learn how his coaching approach can help you
Traditional leadership models no longer can keep up with the growing complexity we face in our personal and professional lives. OrgForce specializes in nurturing conscious leadership. We'll focus on sharpening your outer game (your leadership) by strengthening your inner game (your values, purpose, identity, awareness, mindset and how you relate to people) through experiential learning. By better understanding yourself, you can change old patterns of thought and behavior to become a more successful leader.
Organizational Change Management
Organizational change is critical to avoid obsolescence, but it's often difficult to achieve. OrgForce's evidence-based and holistic approach focuses on four key areas that are required for successful change initiatives.
Four Key Areas for

Successful Organization Change​

Leadership
We develop effective leaders who will champion and facilitate organizational change.

Process Efficient
We partner with clients using evidence-based and results-oriented approaches to optimize impact.

People Focused
We engage, empower and support a broad range staff and stakeholders by incorporating them into the change initiative.

A.S.T. Integration
We uphold the tenets of Adoptability, Sustainability and Transparency (A.S.T.) through effective communication, feedback, and inclusion.
Workshops and

Facilitation
OrgForce develops and delivers training programs in the areas of leadership, personal growth, mindfulness and career development. Our workshops primarily focus on experiential learning to help participants get out of their heads and tap into their emotions and physical experiences. Process consultation organization development has been proven to be a highly effective approach for long-term learning and growth for adult learners.
Our general workshops, either in-person or online, typically focus on a leadership or personal-growth theme. Client workshops are tailored to your specific needs and are available on a wide range of leadership, team-building and personal-growth topics.
We also facilitate meetings and events that bring people together to discuss their differences and find pathways toward progress and positive change. OrgForce provides facilitation support to help your meeting go smoothly, ensure all voices are heard and help you achieve your desired result.
Contact Us

for More Details
Call us at (301) 633-1684 or email us at dmiller@org-force.com for more details about the services that can help you spark meaningful changes in yourself and your organization.
To see our general workshop schedule, check our upcoming events, or follow us on LinkedIn. If you'd like to partner with us to develop a personalized workshop or event for your organization, contact us directly for more information.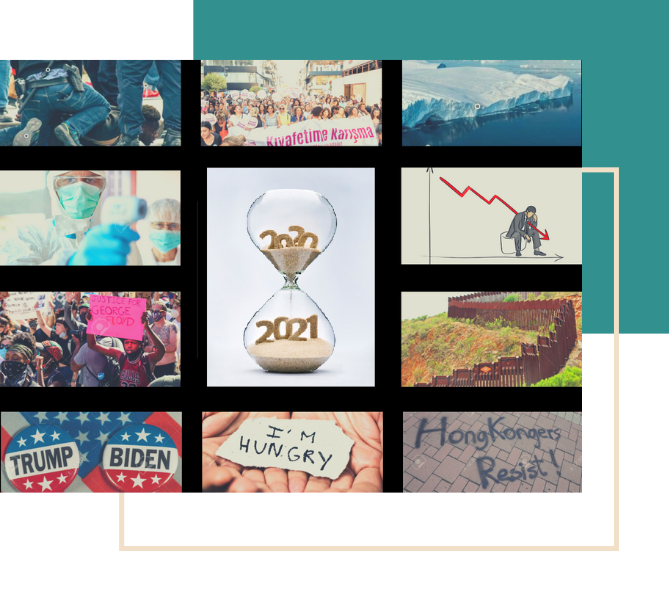 Skills and Qualifications
In addition to my own leadership experience, I have credentials from several leading organizations in coaching, leadership circle training, and organizational change.
I'm a Certified Professional Co-Active Coach (CPCC) and an Associate Certified Coach (ACC) of the International Coaching Federation (ICC). I'm also a graduate of Co-Active Training Institute's Leadership Development Program. I have a Leadership Circle Profile Certification, Leadership Circle Collective Leadership Assessment Certification, and an Executive Certificate in Organizational Consulting and Change Leadership from Georgetown University. I also have an MBA from James Madison University, and a Master's Degree in International Management from the Thunderbird School of Global Management.
I have helped numerous people realize the breadth of their potential — displacing enough water to create a ripple that radiates out to impact a wider circle. I will be your capable guide to help you overcome the obstacles that are limiting your life and career, empowering you with awareness and confidence each step of the way.
This was one of the most thought provoking and deeply moving workshops I have ever attended ---working to understand how it impact me on a daily basis was life changing.
Jennifer Grinnell
Director of Education, EveryMind
From helping me make major life decisions and to learning how to defeat negative thoughts --- David Miller have made me realize that coaching is as important to young adults as education is.
Grace Nyakaana
Accountant, Uganda
The lessons I learnt from him changed my life. Every session gave me an opportunity to grow and propelled me to my goals.
Obra Mugisa Nyakaana
Engineer, SICPA, Uganda
David's ability to listen, encourage, motivate and guide proved to be the difference in directing me to a new career that blends my industry experience and people skills.
J.M. Guty
Logistics Trainer
I hope that you keep inspiring people like you have inspired me, I want you to know that you have made a real difference in my life.
Anonymous
All webinars came with curated pertinent takeaways and good reads from thought leaders in emotional intelligence and in connecting with others.
A.N. Blair
Ph.D Senior HR Specialist, World Bank Group
The life and work experience that Doug and David bring to the workshop is invaluable. The easy interaction between them in facilitating the workshop is an added plus.
M. Makinen
Health Economist
David is an excellent listener, he gives great feedback, and he is a very open person. From the beginning of our coaching sessions, David created a space that promoted acceptance, trust, and friendship.
Nelson Pixley
Satisfied Client
David is a wonderful and great coach. When I first met him, I felt that I had no one else to turn to…
Beth Morris,
Satisfied Client