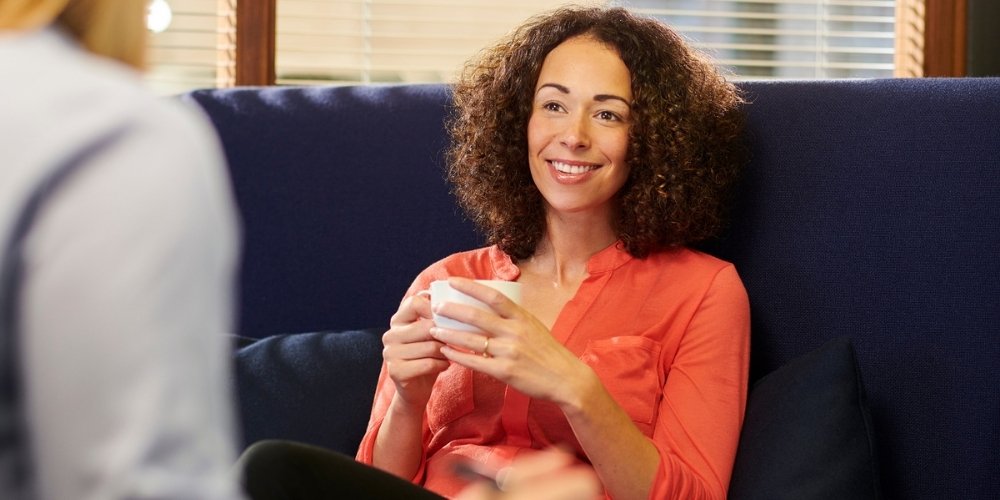 How to Choose the Right Leadership Coach
One of the most crucial aspects of leadership coaching is the relationship you establish with your coach. That's why it's vital to choose the right coach to maximize your coaching experience. In this article, we introduce you to leadership coaching and provide some tips to help you select a coach that will best serve your needs.
Leadership Coach: Factors to Consider
Chemistry is important but should not be the only criteria you think about before selecting a leadership coach.
Here are a few to consider:   
A leadership coach should

have more than a pleasant and kind demeanor. He or she should have the courage to be bold and challenging during appropriate times in the relationship. 

A leadership coach should

be trustworthy, honest, and discrete at all times during the relationship.   

A leadership coach should

invest a significant amount of time and effort to create a bias-free and judgment-free partnership at the beginning of the relationship. This will establish a safe and comfortable space so that the coach and client can freely do their important work together in this unique and special partnership.

A leadership coach should

be 100% committed and use all of his or her inner resources to serve your needs and development.
Leadership Coach: Traits to Consider
There are four essential traits you should examine before deciding to work with a leadership coach:  

Trait #1

– The leadership coach devotes his or her time and energy to help you learn and grow rather than trying to "fix you."  

Trait #2

– The leadership coach focuses on a holistic view of your life and career rather than over-emphasizing tactics or short-term responses to your struggles and choices.   

Trait #3

– The leadership coach is nimble and flexible to support what's going on in your life helpfully and purposefully. Your experience should be light and fun but sometimes serious, emotional, and compassionate when the situation needs it. 

Trait #4

– The

leadership coach instills transformation to help you discover the significant changes in your life and career that will lead you to lasting joy, fulfillment, and impact.
Leadership Coach: Important Qualities to Consider
Each coach has their own set of values and approaches, and you should inquire about them before engaging in a relationship to ensure they align with your needs and interests. 
Coaching is expensive; therefore, your coach should use your time together as efficiently and productively as possible.

Here are a few more qualities to contemplate:

Your coach should

be an excellent listener who understands your goals, asks powerful questions, and allows you to do most of the talking during your sessions.

Your coach should

have a growth mindset and focuses your time on deepening and forwarding your learning rather than attempting to solve your problems.

Your coach should

display a deep sense of curiosity and intuition to get you out of your analytical brain and into your emotions, feelings, and physical sensations.

Your coach should

help you be accountable for your actions and goals yet do this in a positive and compassionate manner.

Your coach should

facilitate your learning and growth between your sessions as well as during your sessions.

Your coach should

have a deep level of consciousness and have a basic understanding of neuroscience and change.
Why Leadership Coaching Certification is Important
Coaching is not a regulated profession, and therefore anyone can claim to be a coach.  Some tremendous coaches have received minimal training and are doing great things to help people. However, you will likely have a better experience if you select a trained and certified coach. 
Several private companies solely focus on training coaches, while some universities offer training programs for aspiring coaches. I received my training from the Co-Active Training Institute (CTI), one of the most extensive coaching training programs and highly respected in the industry. I am also a Certified Professional Co-Active Coach (CPCC) from this organization.
The International Coaching Federation (ICF) is the largest professional association within the coaching community that helps to regulate the coaching profession. Therefore, you should determine if your prospective coach has credentials from this organization. I am certified as an Associate Certified Coach (ACC) by ICF.   
Additionally, it is also vital that your coach is committed to their own personal and professional growth. Therefore, you should inquire what they are currently doing to improve themselves.
Types of Leadership Coaching
There is much diversity among coaches, and each offers their unique talents, interests, and life experiences. While good coaching focuses on growing the whole person, most coaches typically specialize in one or a few areas. 
Some concentrate on executive or leadership coaching and primarily help organizational leaders in the private, public, or non-profit sectors improve as leaders in their organization. Other coaches target specific areas such as career transition, diversity, equity and inclusion, small business and startups, or innovation. 
At the same time, others focus on life coaching that may include, for example, health, weight loss, grief, athletic performance, or women empowerment.
To ensure you find a coach who is a good fit and understands your specific needs, you'll want to consider a few things, such as whether their ethnicity, cultural background, gender, or sexual orientation gives them a sufficient understanding to suit your needs. 
Interestingly, good coaching follows the same basic principles no matter the area of concentration. Therefore, coaching ability typically overrides technical expertise in choosing a coach that is best for you.
Breadth and Experience Matters to the Relationship
When searching for a leadership coach, you will want to identify a coach who can bring a wealth of experience and perspective to the relationship. The best coaches are the ones who incorporate a deep level of life experience into their coaching. The most significant benefit for you is the general breadth, understanding, and consciousness the coach brings to the coaching relationship. I often share my experience as an elite athlete, international professional, and single parent into my coaching relationships if I feel that it will serve my clients. I've also led development programs in some of the world's most fragile and chaotic places and believe these experiences make me a broader, culturally proficient, and tested coach.
Take Advantage of Free Sample Sessions
Many coaches offer free 45-minute or one-hour sample sessions that allow you to become acquainted with the experience of being coached and determine if you and the coach are a good fit for each other. I recommend that you arrange sample sessions with three coaches before selecting the one that is right for you. Each coach offers individualized pricing and package structures, and you should examine and questions these arrangements before making your commitment. Face-to-face coaching sessions are ideal, but great coaching experiences can also occur through the telephone or video conference sessions.
Ready to Work with a Certified Leadership Coach?